What is LSAW pipe?
LSAW is short for Longitudinally Submerged Arc Welding steel pipe. And these 5 aspects will help you recognize what is lsaw pipe. I will clarify from the aspect: raw material of lsaw pipe, weld seam, lsaw pipe size range, welding method, and length of lsaw pipe. From this five aspects, you will know the characters of lsaw pipe in these simple way.
(1) Raw material of lsaw pipe
Usually, raw material for LSAW pipe, it should be Steel Plate.
It isn't same as ssaw or erw pipe, they use steel coil. From this aspects you can see that lsaw pipe wall thickness is thicker than other pipes. As a lsaw pipe manufacturer, we choose lsaw pipe raw material from the big steel factory in domestic, such as Tang Steel, Han Steel. And we choose raw material according to the usage of pipe.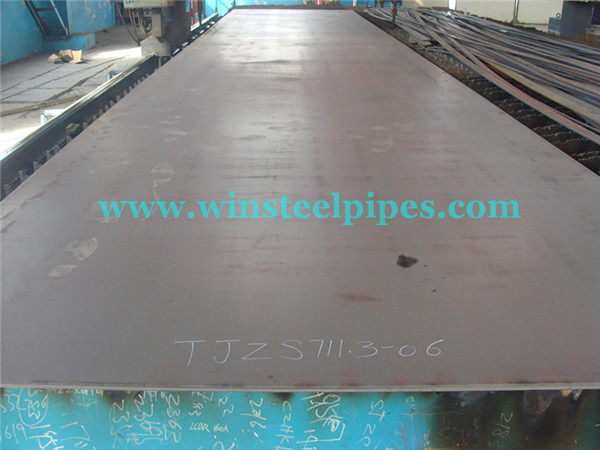 Steel plate classify:
Structural steel for bridge
Structural steel for bridge(ASTM),
Steel plates for boilers and pressure vessels
Low alloy steel plates for low temperature pressure vessels
Holl-rolling quality carbon structural steel plate
Steel plate for pipeline
Hull structural steel
Hot rolled products of structural steels(CE)
And etc.
So we can see that lsaw pipe can stand low temperature, and it can bare high pressure from inside and outside.
(2) Lsaw pipe weld seam
1. Shape of lsaw pipe weld seam
We know that lsaw is longitudinally submerged arc welded steel pipe, so its weld seam is straight.
2. Number of lsaw pipe weld seam
Usually, lsaw pipe have one weld seam, but in some special condition, it has 2 weld seam. We can choose two weld seam when size above 914 mm. Of course this all according customer's requirements.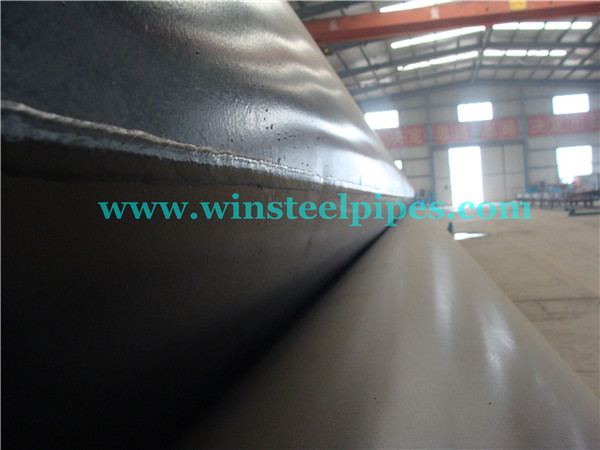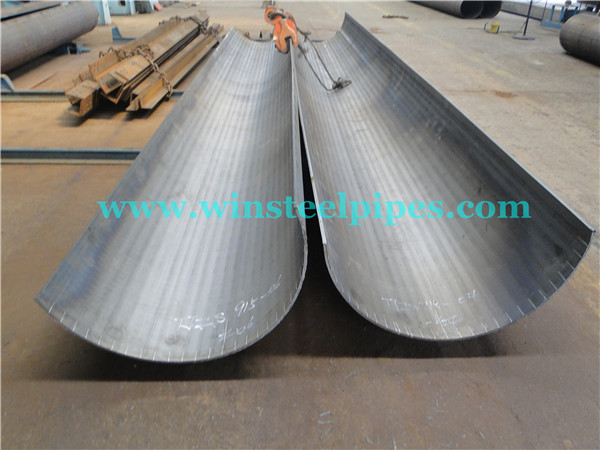 (3) Lsaw pipe size range:
For lsaw pipe, its size ranging from 406.4mm to 1422.0mm.
Wall thickness is from 6.0mm to 40.0mm. And the price of the pipe is different. The price of the steel plate between 8mm~20mm will be cheaper than others.
(4) Lsaw pipe welding method
Lsaw pipe have two types of welding method
1. JCOE forming technology
Our company use JCOE forming technology. After pre-bending step, for the first half of the steel plate, it is pressed into a "J" shape, while the left half of the same steel plate is pressed into a shape"C". Final opening forms an "O" shape. That is why it was called JCOE forming method.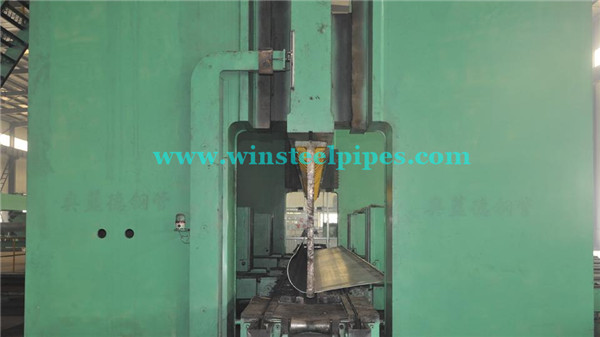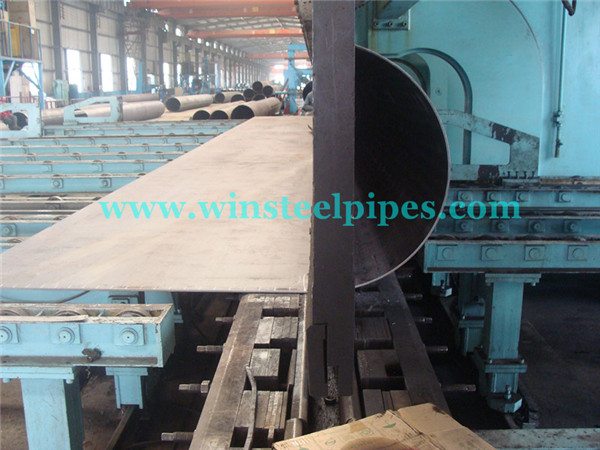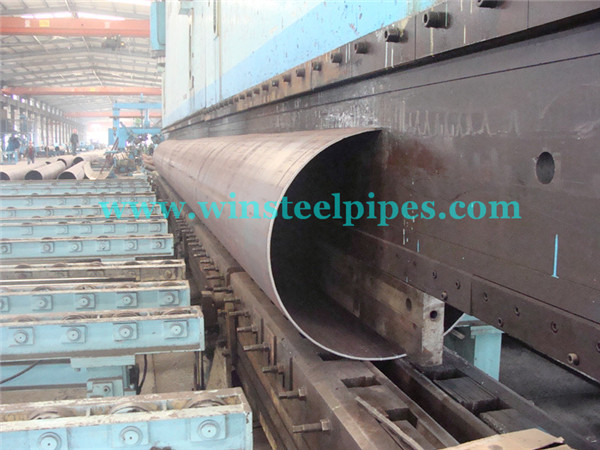 2. UOE forming technology
UOE forming technology is almost same with JCOE method, except the forming method, it is shaped to "U" shape and "O" shape.
(5) Length of lsaw pipe
Maybe you know that ssaw pipe can do 33m length, I have seen that kind of pipe. Because ssaw pipe is use steel coil as raw material.
And once the workshop is enough big, it has no limited in length. But for lsaw pipe, it is limited by the length of steel plate. And usually the steel plate is thick. So if the pipe length is too long, the equipment could not stand.
So the pipe length for lsaw pipe is max. 15m.(6m and 12m pipe loading)
If customer requires longer than 15, we could choose T-pipe.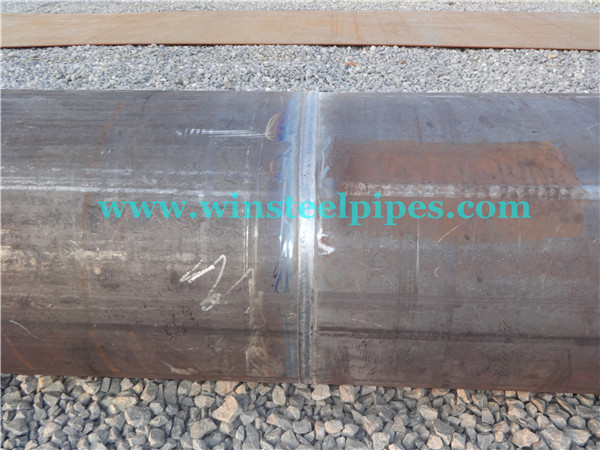 T-pipe is to weld two lsaw pipe together to get the required length. This acc.customer's requirements.
From these 5 aspects, we can see that lsaw pipe have its own characters. And from these 5 aspects we can know what is lsaw pipe a simple way. If you want to Learn more about lsaw pipe, please see lsaw pipe manufacturing process.
Want to know more? (Please email me)
Email: hannal123@163.com
My Phone: 15022081646